TransparentZ: The Top Window Cleaner in Sammamish, WA
Why Should You Hire a Sammamish Window Cleaning Company?  It can be hard to determine when you should hire someone to take on a cleaning task, and when you should do it yourself. Most people want to do as many tasks themselves as they possibly can. After all, doing things on your own can save you a lot of money.  With that said, there are situations where it makes a lot more sense to bring in a professional teams. Professionals have access to equipment that a normal person simply doesn't have. They also tend to have a lot of specialized training.
One of the tasks that many people obsess over is window cleaning. Should people try to take care of their own windows, or should they have someone else come in and handle everything for them?  Keep these things in mind as you try to figure out what to do about your windows. They will help you figure out which course of action makes the most sense for you.
How We Clean Your Windows
For those windows or skylights out of reach for the traditional method we use the indoor water fed pole method. This embraces newer window cleaning technology that consists of pads that are sprayed with DE-Ionized Water which are then used to scrub the window. This DI water and pad combo will then lift the dirt off your window and onto the pad. Some competitors I know prefer to do traditional pole work because they think it is faster and even if that were the case we still prefer the indoor water fed pole method because with it you don't have to worry about the dirty water from your window winding up on your sills or on the walls leading up to a skylight. It was a scenario just like this this from a local window cleaner using a pole that led me to me getting into this business. In the event that we have to be "nose to glass" due to french panes located many feet off the ground we will bring in our stack ladder pieces and assemble them at the location of the work. This gives added peace of mind in that we are not traipsing through your house with long extension ladders that increase the possibility of things getting damaged inside your home.

Get a Free, No-Hassle Estimate
We are Your Window Cleaners in Sammamish, WA
How We Clean the Outside of Your Windows
For the outside of your home we use a Water Fed Pole system. In this process we take water from your tap and run it through both charcoal and sediment filters and then through a bed of resin, (which we maintain to keep the Total Dissolved Solids at an acceptable level for window cleaning.). The DI water then travels to a window cleaning brush where it works in tandem with the brush to agitate and rinse the dirt off your windows leaving them as transparent as they could possibly be. Don't worry about the water that is left on the window after we rinse it because when it dries your window will be as clean AND clear as it could possibly be. And with just using water and a brush it doesn't get any safer for the environment than that!

Is Affordable Window Cleaning Available In Your Area?
Some people may have an array of affordable window cleaning options available to them. They will be able to choose from a variety of skilled professionals, looking for the cleaning team who will give them the most bang for their buck. Other people may not have many options, and the options that exist may be out of their price range. You shouldn't feel like you have to break the bank to get professional window cleaning. If there aren't any options that you can afford, you can handle things on your own. People today have a lot of choices available to them. When it comes to window cleaning for your home, you have two choices available: do it yourself, or hire someone. It's up to you to decide which of these two options will be the best choice for you.
Window Cleaners Are Perfect For Jobs That Are Hard To Complete
In some homes, window cleaning can feel like a possible tasks. There may be windows that are difficult to reach without the aid of a ladder, or so many windows that one person could struggle to clean them all. In households like these, getting a little bit of extra help may make the most sense. For a professional cleaning team, taking care of all kinds of windows won't be much of a struggle at all. After all, they will have a full team to handle the job. Hard to reach cleaning jobs will also be easier for them. They will have equipment they can use to make it easier for them to reach and clean every window in the house.  However, if window cleaning isn't very challenging for you, you may be better off doing everything on your own. It doesn't make sense to hire a specialist for a job that is very simple for you. Unless you feel very overwhelmed by all the projects that you have, doing everything on your own may be your best bet.
Your Neighbors Love Us!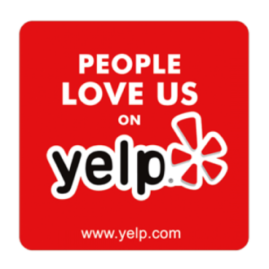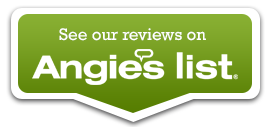 TransparentZ Window Cleaning
Sammamish, WA
(425) 373-6718